I thought I should share my answer to a question asked on quora.com. I hope you enjoy it!

It pertains to which countries I would love to visit and reasons for it. Be mindful, the list is not complete.

I will go by continent.
AFRICA.
Gabon.
I would like to visit Gabon, particularly for the Ivindo national park, where the awe-inspiring Kongou falls are situated. Whilst there, I would like to sail the mighty Congo river. I would also like to hike the forest and see Gorillas in that habitat. I would also seize the opportunity to try Iboga with the Bwiti nearby. Unesco recognizes Ivindo park as a world heritage site. I feel that that setting inspired Tarzan!
South Africa.
Although I am a South African, there is plenty of this multi-diverse country that I do not know. This country is one of 17 in the world which is recognized as mega-diverse. High variations in geographies, flora and fauna, culture, and so much more. Just know that being likened to countries such as Brazil, Australia, the US, China, and Indonesia says a lot about our diversity.
Egypt.
Mainly for the history (which is second to none) and to experience how people live in the Sahel and the Sahara(aptly called the ocean of sand). I would mostly do it for the culture; the entire of North Africa is Arabic.
Tanzania/Zanzibar.
A tranquil environment meshed with unparalleled beauty, Zanzibar is a resort island off the coast of Tanzania. On it is a town called Stone-Town. Stone-Town offers incredible history; it is where Europe, Arab and Sub-Saharan African cultures fused, and it also shows in the designs.

Mosi-oa-Tunya(Victoria falls)
These massive falls(Comparable to Iguazu falls) run for 1.7kms on the border between Zambia and Zimbabwe. They are one of the seven natural wonders of the world. Best visit them during rainy seasons for a mind-blowing experience.
Madagascar.
The island nation of Madagascar is truly a world of its own. It is also one of 17 mega-diverse nations and offers endemic species almost second to none.
Kenya/Tanzania.
Home to the famous game reserves. Visit the Serengeti, and Ngorongoro crater and have your mind completely blown by the richness and wild animals roaming there. Visit Kilimanjaro whilst there. Also visit Mombasa, another historically significant port city.
Namibia.
Mainly for the Namib-Naukluft site and its lone/isolated richness. Also, it's photogenic places like abandoned monuments with interesting histories. The skeleton coast and Windhoek, a Dutch/German impressed town. Also, the Namib Canyon, the largest Canyon in Africa, it's approximately half the size of the Grand Canyon. Visit Botswana whilst there; it's nearby, particularly the Okavango delta.
Africa has immeasurable wonders, and I can't write about all of them. It would help if you did research too.
ASIA.
China.
The great wall is a no-brainer. The Yangtze river and its confluences will be exciting, particularly how it has shaped China and its history. I would love to see Yangshuo county. Zhangjiajie National Forest looks beautiful. My visit to China would not be about visiting the cities as much, but the country/side. China is truly a world on its own, and I can't wait to see it. It is a member of the 17 mega-diverse countries too. That should tell you everything you need to know.
Japan.
I love their architecture, their art and their culture. Tokyo is truly a sight to behold. And who can forget Mount Fuji?
India.
The taj Mahal hits the top of my mind; just mindblowing. Also, I have never seen Tigers before, so Ranthambore National Park is undoubtedly a bucket list.
All in All, I am eager to educate myself a lot about Asia. And so should you. We have a beautiful world, for sure!
I would love to visit Russia, Viet Nam, Singapore, Indonesia, Korea and more. Asia is the largest continent and probably one of the most abundant/richest. I need to learn more about this world. We all need to learn; our world is fantastic!
LATIN AMERICA.
Brazil.
Brazil has a lot to offer, one of the most mega-diverse nations of immeasurable wealth.
Iguazu falls would be my first stop; after all, this massive wonder inspired some settings in high-end movies like Black Panther. The Amazon rainforest is truly a mind-numbing piece of art. The Amazon is so giant and mysterious that it is virtually alien. The Pantanal is a must-see as well. The tropical climate will welcome you for sure. I would want to try Ayahuasca whilst there.
Mexico.
Although in the central region, it deserves an honourable mention.
I see Mexico as a big cousin to South Africa. They share quite some similarities but also vast differences. The cultural monuments in Mexico are second only to a few. They host many heritage sites; you'd be forgiven to think that they took them all.
Like every other continent, I am eager to learn more about this land and its biodiversity. I wish I knew more about Argentina, Colombia, Puerto Rico, Chile and the likes, but I will keep learning too. We should all learn!
EUROPE
Greece.
The history in Greece is truly breathtaking, I wonder how they managed to preserve it so well. I'd definitely visit Greece and its islands.
Italy.
For virtually the same reasons as with Greece. Mainly for its islands. The region around Italy is actually gorgeous and should be cherished. Rome should be in there somewhere. 🙂
The UK.
Despite now being detached from Europe politically, they still deserve a mention.
I would visit the UK for London. London is just super, as far as I am concerned. The academic institutions there are mind-boggling, also steeped in history. The monuments are very catchy. And London is very culturally diverse. Well done to them.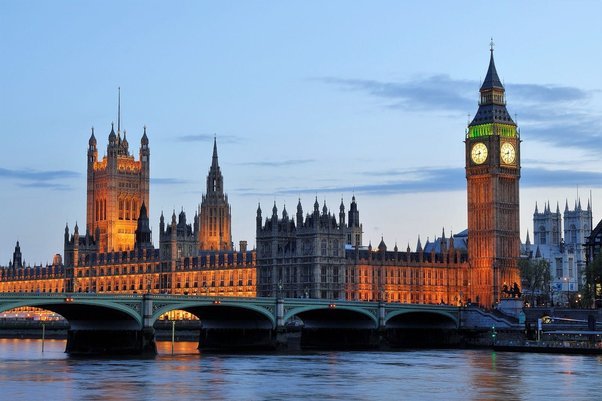 France.
Not for Paris or other reasons, but because this country is very welcoming and mega friendly. And it has unparalleled beauty. Indeed a few wonders there too.
I would also like to learn about Germany, Spain and Portugal. Then the rest of the countries, for sure.
NORTH AMERICA
The US.
I would like to see the Grand Canyon and the endless array of forests hosted here. I would like to see the Everglades for sure. I would love to visit NYC, obviously!
Canada.
I would like to see Northern Canada near the poles and experience Bears in their natural space. I want to experience the life of wolves and the endemic species unique to this part of the world. Canada is a bucket list for sure.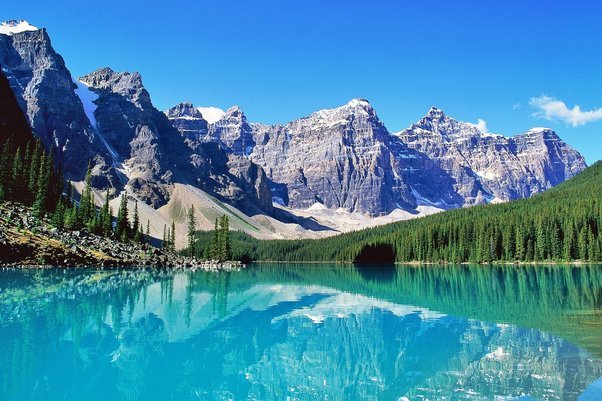 THE MIDDLE EAST
UAE.
I would like to see Dubai and what has been made of it.
OCEANIA
Australia.
The Aussie nation. One of the Mega-diverse broods. Australia has monsters living there and nowhere else. I want to see Sydney for sure. And a large ex-pat community of South Africans living there. Australia is far, and it's mega-unique.
New Zealand.
I want to learn about New Zealand/ers; maybe this will shed insight into why they are so great yet relatively unknown.
Ultimately, I ran fatigued and shortened my sentences or lost a lot of detail for these continents, primarily Asia and Europe. I said far below enough.
But in the end, the world is a beautiful place. See it all!
Thank you for reading!!

Go back.