As we have ushered in 'twenty-three, life still feels normal(whatever that means) for most people. That is because our lives right now are just an addition to the moment before it. So unless you have recently suffered a loss, life has plateaued for a long time.
But the problem is that time heals, mends and normalises again, but it does not fix things! Healing does not mean fixing! Fixing means bringing back a loss!
So over the years, we have accrued incredible losses, from platonic to intimate. And every time, the time has sought to mend us.
The reality is that life is not normal; it has not been for a while. It feels closer to unstable more often than not.
Suppose we study closely; we find that the patterns of life centre around impermanence, change, memories and repeat. That is true even when we have built ourselves sanctuaries at home and in professional spaces. That impressive outing you had with a loved one is gone; the next may come, but it's not the previous one. Hence it's only a memory now.
I am biased here, I will admit. For me, normal means 'high' or 'favourable' conditions. Meaning a normal life is one that should enrich you. Also, one that you can control. Normal life is devoid of unjustifiable tragedies. Normal is not the same as mediocre. Normal is a life suited for a species of our abilities.
Normal has grandeur and amazement every day. So an end to an outing may end the awe or grandeur for some people, despite the love fest.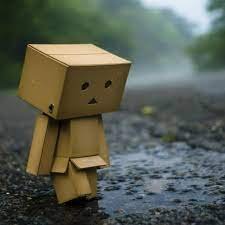 But life only supports certain narratives, it seems.
I feel as though we have lost our footing for a very long time, and we have become enclosed in a blanket of this pseudo-normality.
No one consoles the other. No one is present in the pain of the community and nation. We only count bodies and reflect on the toll to ourselves many years later. But an injury in a community is one to us. Hence moods have become dampened, and people are mechanical. Yet, we are still reluctant to find remedies. Also, how much of ourselves do we give to someone and how?
Psychology should have been a mandatory subject at school.
We need to learn how to afford people our availability, when to distance ourselves, and when to capitalise on all of that. Therefore we should take advantage of unspeakable amounts of opportunities lying bare.
But for as long as everything changes, so too shall we. Looking at life from an elevated point, you must recognise the preciousness of the moment. Know that it is guaranteed that you will lose or gain more elevation from that point on. Because the environment you're looking at will keep changing; therefore, your inertia must keep rising.
I believe that, at best, we can vaguely define 'normality'. It is more of an idea now. But it can be chased by constant improvement and evolution. But it requires us to look inwards. It also needs us to know ourselves honestly.
A friend asked me how I felt after my cousins left, post-December holidays. I paused a moment before answering. I studied how I felt and imagined how I should actually feel. I realised that I felt as I should. Although they left a void at home, I wouldn't want to call them back. That is how I felt. It was a space between attached and detached. And with the eventual abnormality of life, this is a mindset I believe we should foster.
Thank you for reading.
Go back here.